This year we begin a new categorization of programs.
We are over 600 members strong and this year we join our Supreme Council in a new categorization of our charitable programs. This year we reach out with a new umbrella of four service areas of: Faith… Family … Community… Life.
A Knight lives his faith with his family in his community and supports life. This balance is based in charity. A Knight is not expected to participate in every event, but rather to provide as much support as feasible.
The Knights of Columbus and our Council support these four objectives: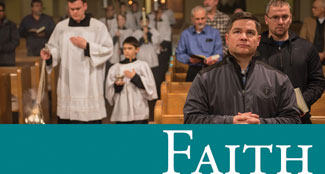 Faith – The Knights of Columbus are part of the Parish Life at St. Mary. This ministry is the very essence of Christ in action – loving, serving, praying and building God's kingdom through each other and the family of St. Mary.
• Refund Support Vocations Program (RSVP)
Into the Breach
• Marian Icon Prayer Program
• Building the Domestic Church Kiosk
• Rosary Program
• Spiritual Reflection Program
• Holy Hour
• Sacramental Gifts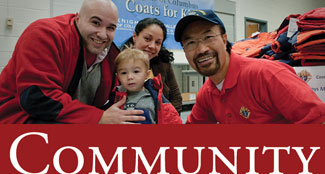 Community – Our first principle is charity. We are always finding ways to serve anyone in need in our community. We embrace the opportunity to serve God through or acts of charity.
• Coats for Kids
• Global Wheelchair Mission
• Habitat for Humanity
• Disaster Preparedness
• Free Throw Championship
• Catholic Citizenship Essay Contest
• Soccer Challenge
• Helping Hands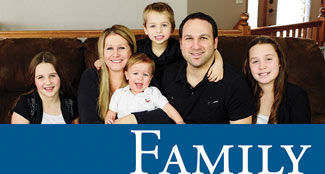 Family – We are a Catholic family fraternal service organization that works to strengthen family life.
• Food for Families
• Family of the Month/Year
• Keep Christ in Christmas (Posada, Poster Contest, etc.)
• Family Fully Alive
• Family Week
• Consecration to the Holy Family
• Family Prayer Night
• Good Friday Family Promotion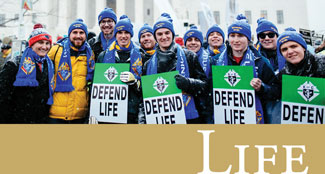 Life – Knights and their families support life in many ways, by supporting unwed mothers and their children, collecting baby items for pregnancy resource centers, praying for the end of abortion and helping to purchase ultrasound machines for pregnancy centers, to name just a few.
• Marches for Life
• Special Olympics
• Ultrasound Program
• Christian Refugee Relief
• Silver Rose
• Mass for People with Special Needs
• Pregnancy Center Support
• Novena for Life
Chances are, if there is a parish or community event that is happening, a brother Knight is involved!